Bella Lume and Labelsonthefly.com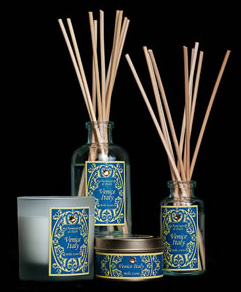 Last year, Labelsonthefly.com received a phone call from Brenda M. that started a great working relationship between Labelsonthefly.com and Bella Lume. Bella Lume is a company that makes high quality candles and scented oils that are inspired by aromas from around the world. Brenda was looking for new labeling that would make her products look as exquisite as they smell.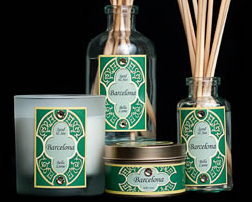 Labelsonthefly.com offers a variety of standard sizes for labels, but sometimes the size that is needed for a product is not a standard size. Because we have the laser cutting equipment necessary to make custom cuts, we're able to accommodate any size label. So when Brenda needed a special size for her candle tins, we were happy to be able to make them for her.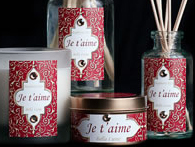 Since then, Bella Lume has placed several more label orders. Sometimes she needs the labels the next day, and we accommodate her whenever possible. Since we have her art on file, we are often able to print the same day, and ship them out UPS Overnight.

Bella Lume candles and reed diffusers were selected to appear in the Interntional Emmy celebrity gift bags in 2010. Bella Lume continues to be a valued customer, and we wish them the best of luck for continued success.
"I have been beyond impressed by the designers at Labels On The Fly. I have never written on a service before but in this case I felt I had to. Their customer service has been phenomenal and their design team has been an absolute pleasure to work with every step of the way."
Brenda Miller
Vise President of Product Development
Bella Lume